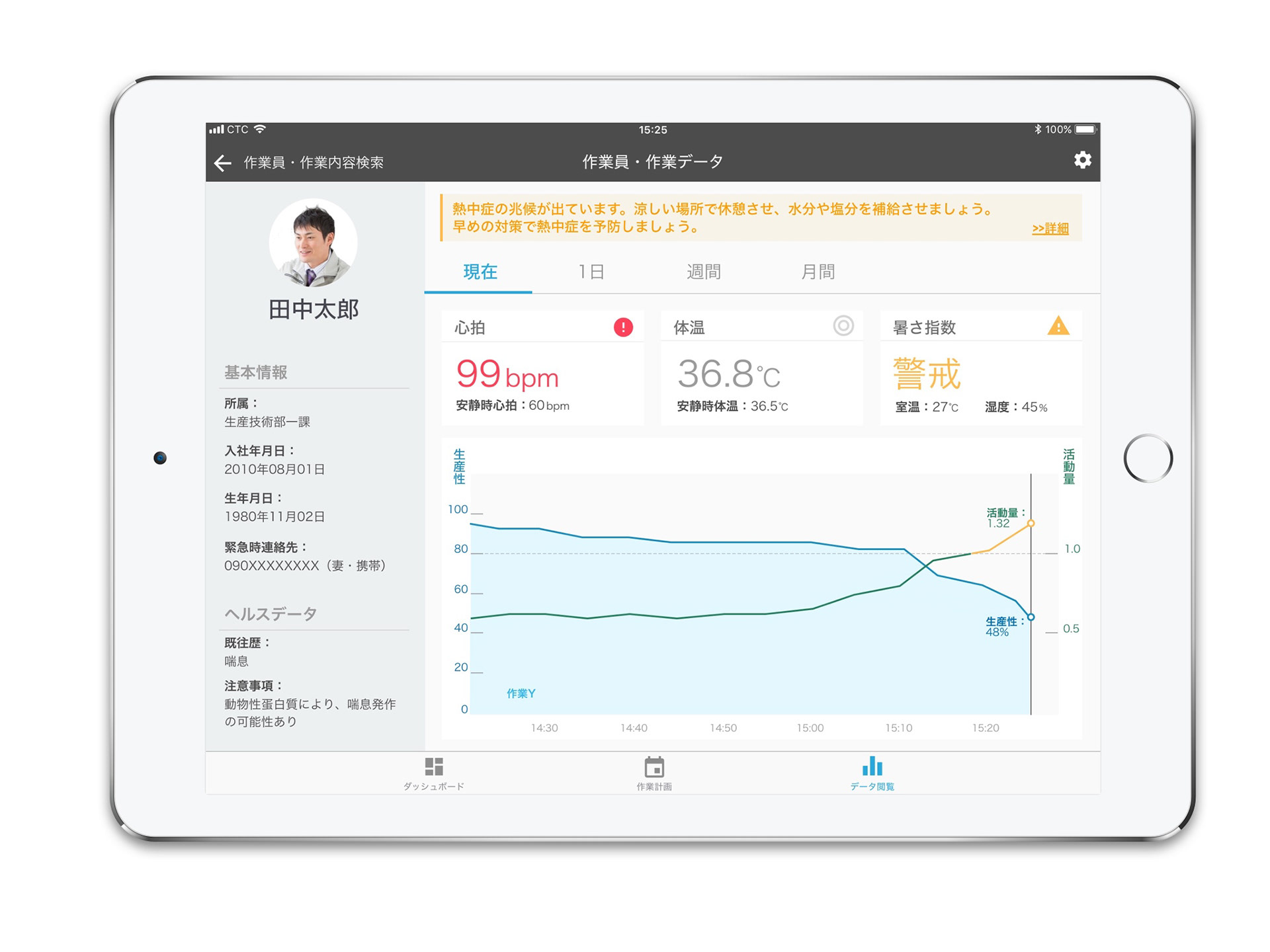 2018 summer was crazily hot. In Japan, more than 100 people died because of heatstroke. The heatstroke is a big issue for people working as a manual labor. Also, managers of them are afraid of labor accident under public scrutiny. This is an app to monitor the correlation of bio-data and productivity to prevent heatstroke.
We had an exhibition to showcase our design process. The visitors of the exhibition are mainly managers of IT divisions in Japanese large companies, and we wanted to approach them to get new projects to work with them. To do so, we needed to make a prototype to get them interested in our demo prototype.
To start out defining what to make, our team ideated what problems the target visitors would have.
IT division managers of 
an automotive manufacturing company,
 an airline company, 
a retail company 
who have interests in new technology.
With the target visitors, we ideated what problems they would have.
Then we found 2 possible problems.
- Can't use their car resources effectively
- Shortage of human resources
We were making a demo app for an exhibition, and we wanted empathy from the visitors, so we decided to focus on human resources because we expected managers had strong interests in how to prevent heatstroke or labor accident after the crazy summer.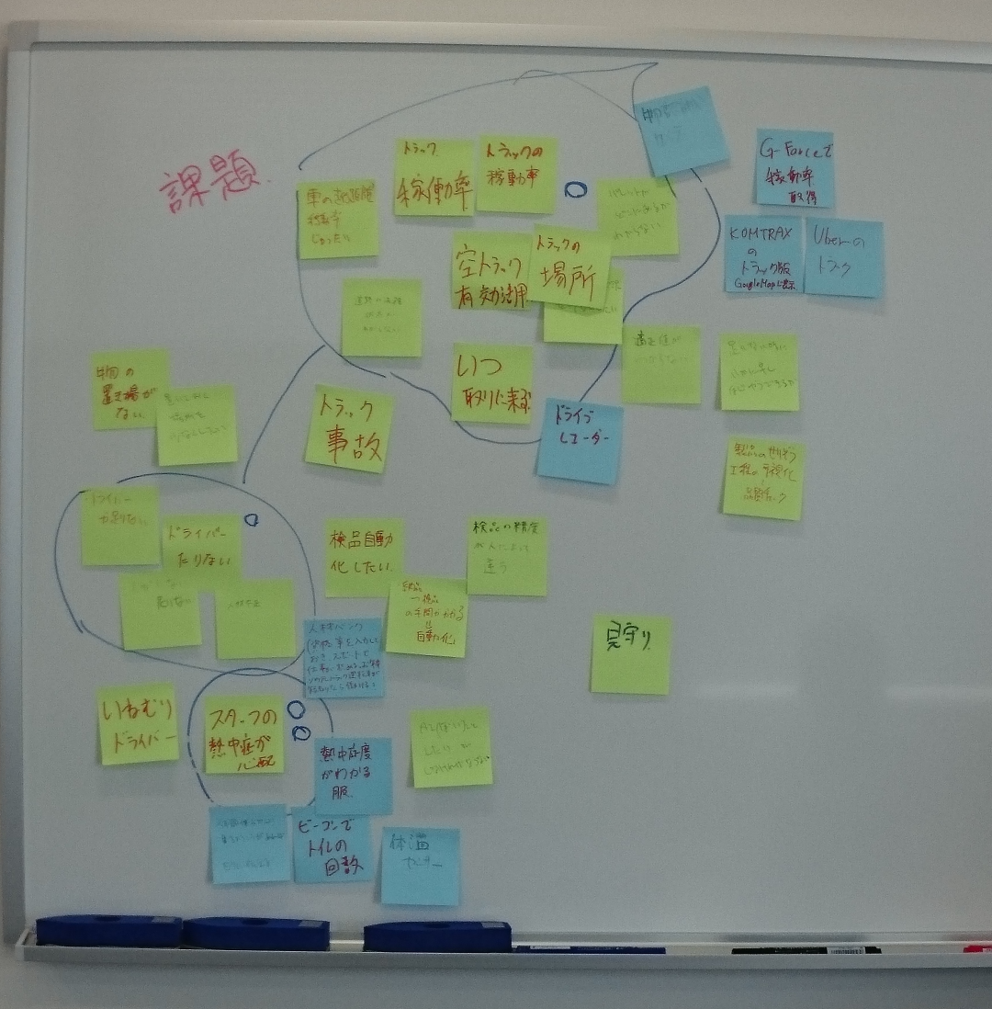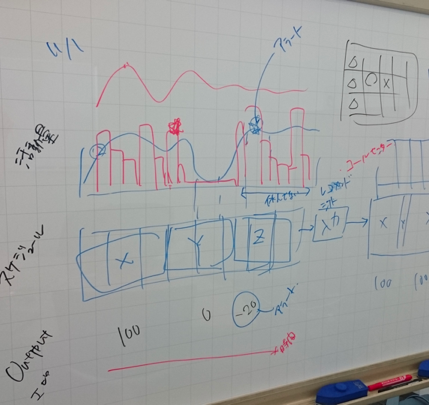 After the ideation process with team members, I list possible problems and made hypotheses.
- We have heatstroke index which is determined by the temperature and humidity. With the index, we don't know about how much danger each person has.
- Employees don't say they feel bad because some of them get paid hourly and they want to work longer for their income. Or, even they say they feel bad, their manager might make them continue working.
- It matters which climate the employees come from. These days, we have more workers from abroad and they have different tendencies.
By showing the correlation of bio-data and productivity of employees, we might be able to help visualize the risk of heatstroke for each employee.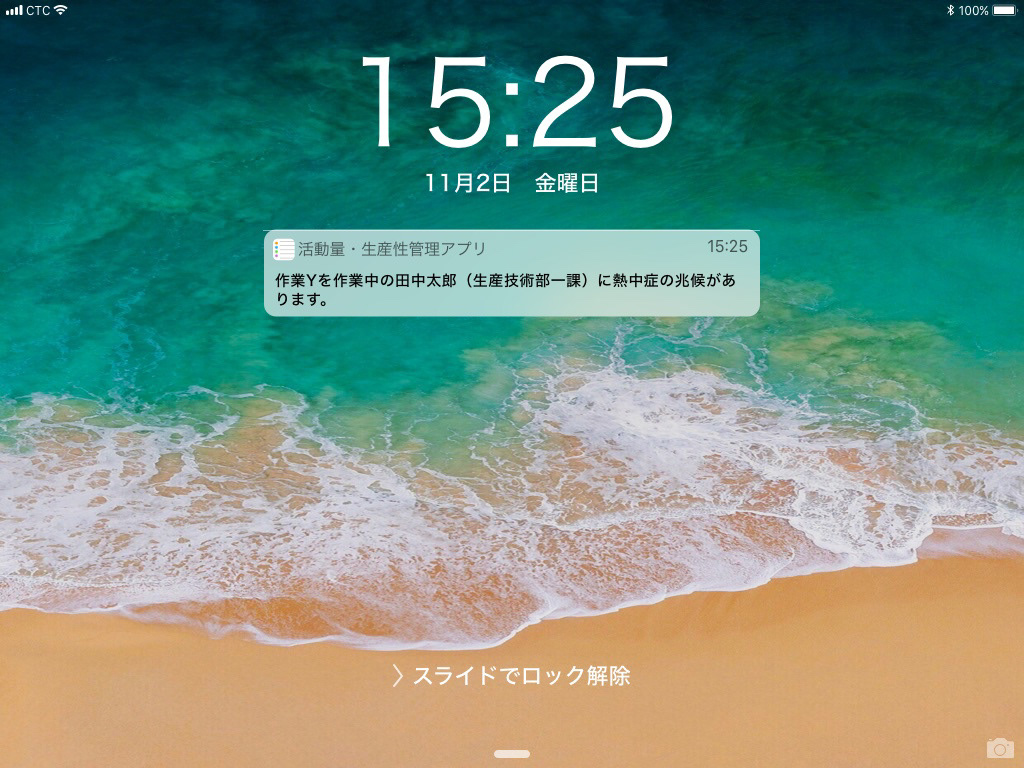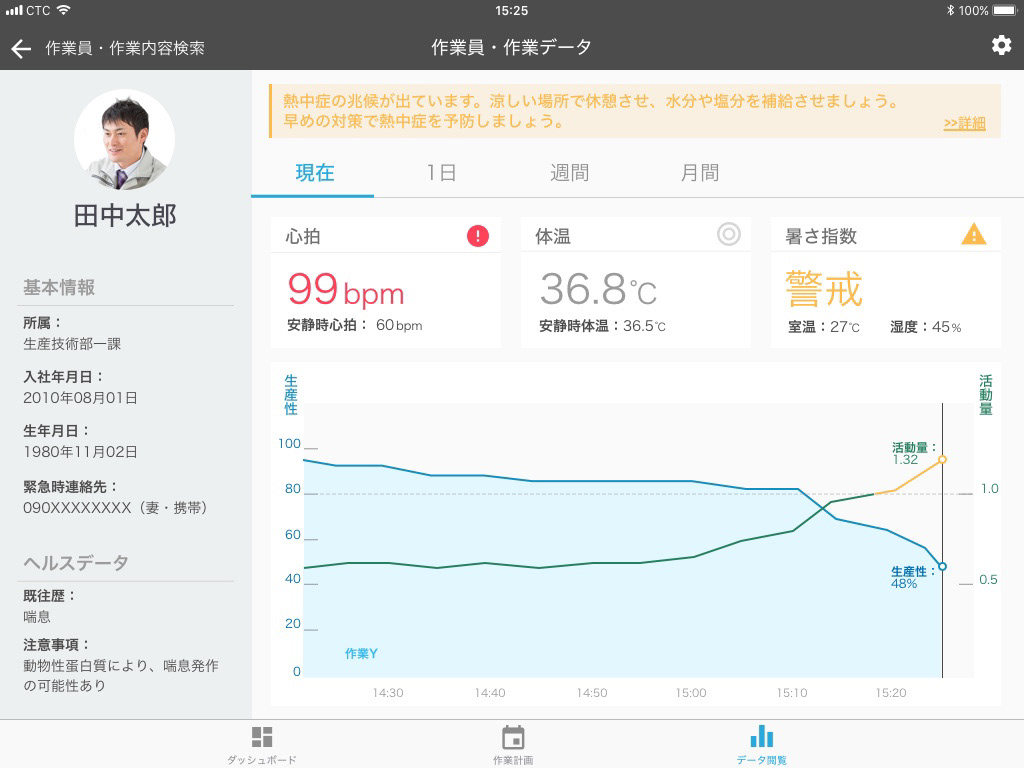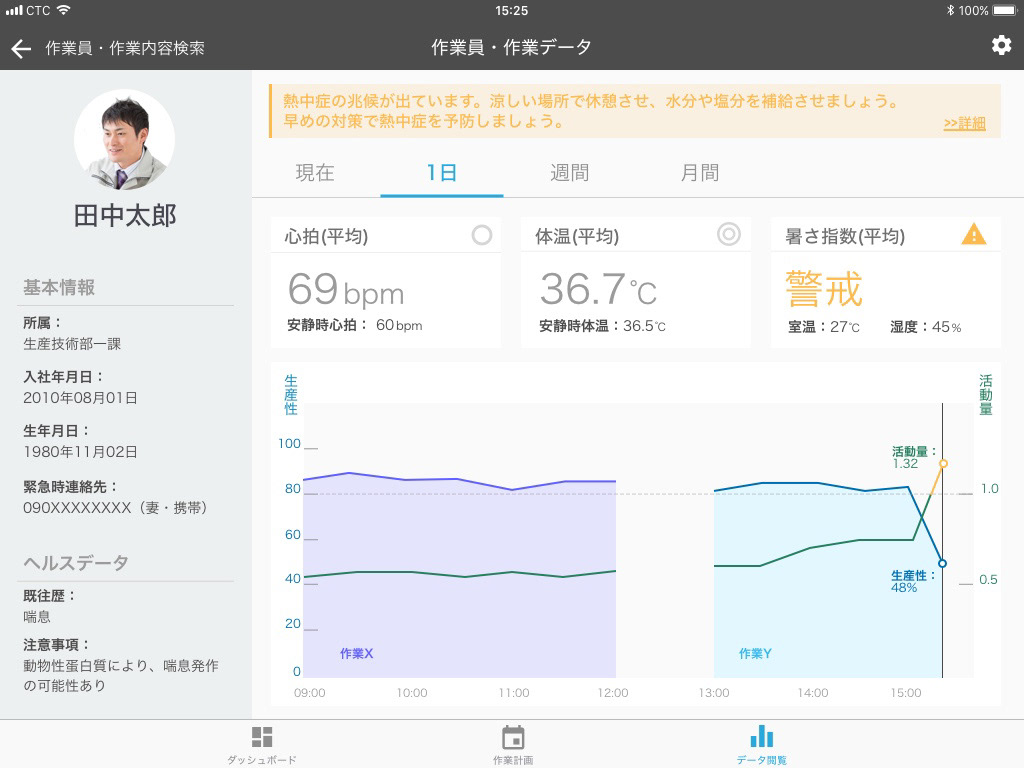 I made an iPad app for managers. The app sends push messages when it notices the risk of heatstroke for someone. Then they can check the employee's current bio-data such as heartbeat, body temperature as well as their average data.